Shopping Cart
Your Cart is Empty
There was an error with PayPal
Click here to try again
Thank you for your business!
You should be receiving an order confirmation from Paypal shortly.
Exit Shopping Cart
Orchard Electrical Services
| | |
| --- | --- |
| Posted on April 23, 2015 at 10:43 AM | |
A while ago, I wrote a post about poor or loose connections inside sockets and switches. Since then I've had quite a few people asking if that's really a big deal, so I thought I'd share what I found in a property the other day.
The client contacted me because she'd smelt a "fishy" smell coming from a socket and had seen smoke coming out of it when she plugged something in.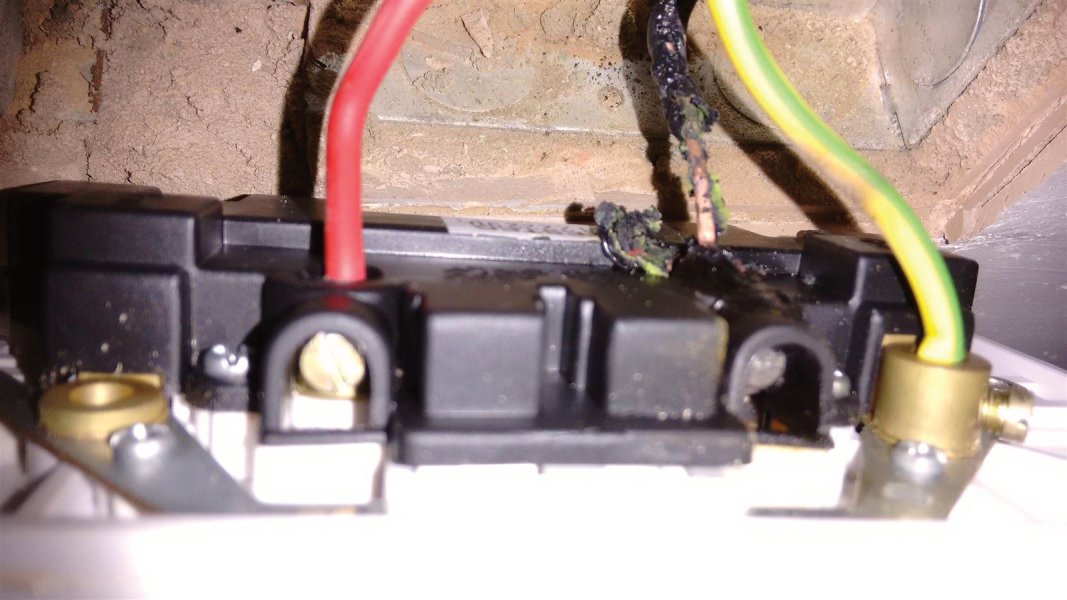 Smoke coming from anything electrical is a pretty good indicator that something's quite seriously wrong, so I made sure I went in the same day.

The picture on the left is what I found when I opened up the socket. The Neutral had been very poorly connected to the socket, causing high resistance which generated heat. 

A lot of heat.

As you can see in the picture, that heat had burned away the insulation on the Neutral wire and had melted the inside of the socket. The burning plastic was what caused the fishy smell and, obviously, the smoke. Left unchecked, that socket would have caught fire in very short order. 

Not only did the socket have to be replaced, the Neutral wire had to be cut back to clean copper and a new section spliced in.

So to the question of whether loose connections are a serious matter, the answer is a resounding "Yes!"

If you hear a crackling noise, see sparks or smell a burning or "fishy" smell, call your electrician at once. Don't let it get to this stage. 

Categories: Horror Stories

0

/